Sen. Cindy Hyde-Smith and Rep. Trent Kelly visited DeSoto County this week for a dinner hosted by the Tate County Republican Club.
"To have this many people out here tonight for an event like this — guys, this doesn't happen all over the state," Hyde-Smith said in her speech.
Hyde-Smith focused on the looming battle for the next appointment to the Supreme Court, saying she had talked with Amy Coney Barrett. Barrett is President Donald Trump's choice to take the seat of the late Justice Ruth Bader Ginsburg.
"I said, 'You know what I'm looking for?' I said, 'I'm looking for a true constitutionalist,'" Hyde-Smith said. "We have that."
Kelly also mentioned the Supreme Court hearings, saying Trump's controversial decision to appoint Barrett so close to the November election was in line with precedent.
Kelly also spoke about how unproductive the House of Representatives had been over the last months.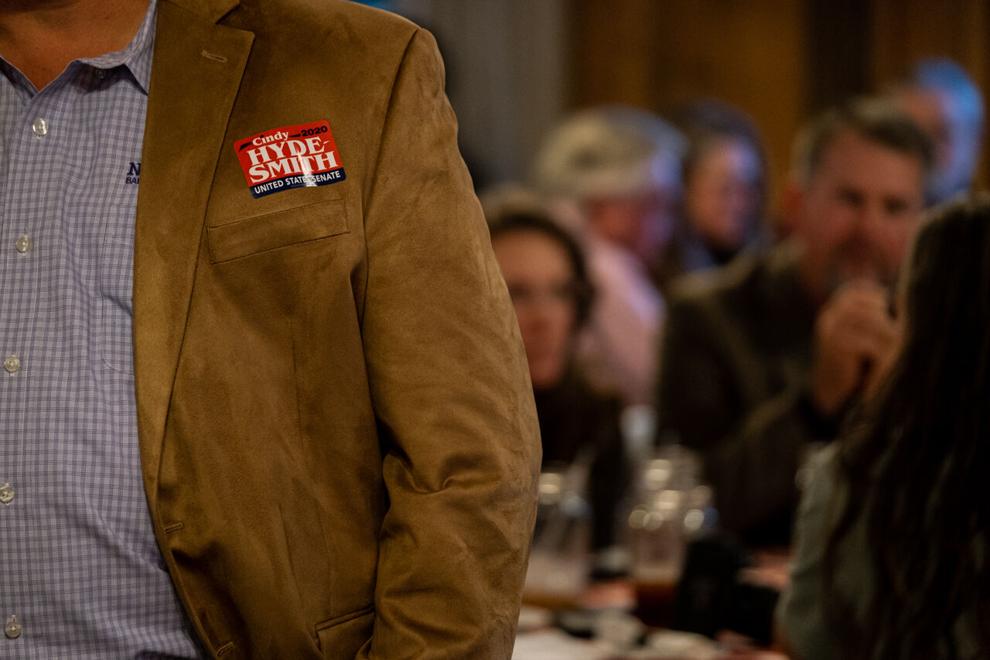 Hyde-Smith said that she was focused on staying healthy so she and her colleagues could go ahead with the votes.
"You see me wearing this mask tonight?" she asked the audience. "When I left, we all kind of made a pledge to each other that we're going to do everything we can to make sure that we can walk back on that Senate floor and we can vote for Judge Amy Coney Barrett."
Kelly defended more moderate Republicans in competitive races, including Maine Sen. Susan Collins.
Hyde-Smith pointed to other races around the country where Republicans were in danger of losing their seats in Congress, especially in races where large sums of money are being spent against them in advertising.
She did not describe her own race as competitive, though the national Democratic party has sent resources to Mike Espy's campaign, and Espy has raised more money over some periods of time.
Kelly and Hyde-Smith pointed to Trump as a strong ally and aligned their campaigns with his messaging and actions in office.
Editor's note: An earlier version of captions in this article should have reported that the dinner benefited the Tate County Republican Club, not Hyde-Smith's campaign.