Sabra Cable, who has worked in real estate for 15 years, has never seen anything like this.
The housing market in DeSoto County, defying most expectations of a pandemic-era economy, is now hotter than it has been for years.
The county has been in the top 100 hottest housing markets in the U.S. for the past three months, and housing inventory, including the number of houses with reduced prices, have decidedly dropped since February, according to data from the Federal Reserve Bank of St. Louis.
"It's crazy right now," she said. "I've never seen it this way."
Cable, who had eight offers on one Lewisburg house in one day earlier this week, said she isn't quite sure why the market is reacting this way. She does know that the exceptionally low inventory of available houses have added to the frenzy to buy homes, even at higher-than-normal prices, she said.
Cable isn't the only realtor who has noticed the historic market. Amanda Hayden, who has been a realtor for six years, said that the state of the market is basically a result of an extreme, continued shortage of houses for sale.
"I almost sold a house yesterday that I'd never even been in, which I've never done before," Hayden said of a house in Olive Branch that already had 10 offers from buyers. "We wrote the offer before we even went there."
Hayden said that prices on homes have increased greatly, but there is no slowdown in sight. When she started working in DeSoto County, houses were selling at an average of $89 per square foot — an average that has risen to $127 today, she said. Many houses are selling for $10,000 above the list price.
Houses under $200,000 are often selling within 20 minutes of being posted online, she said, adding that more houses are being listed and are selling faster than she had ever seen.
"They are literally just buying them off the internet," she said.
Kit Kitchens, a real estate broker in the county, said that the rise in furloughs and layoffs have taken some buyers out of the market, but the effect has not been evident because the market favored sellers so heavily.
"Even if our inventory of buyers has diminished and decreased — which I imagine it has — it would be hard to tell," he said.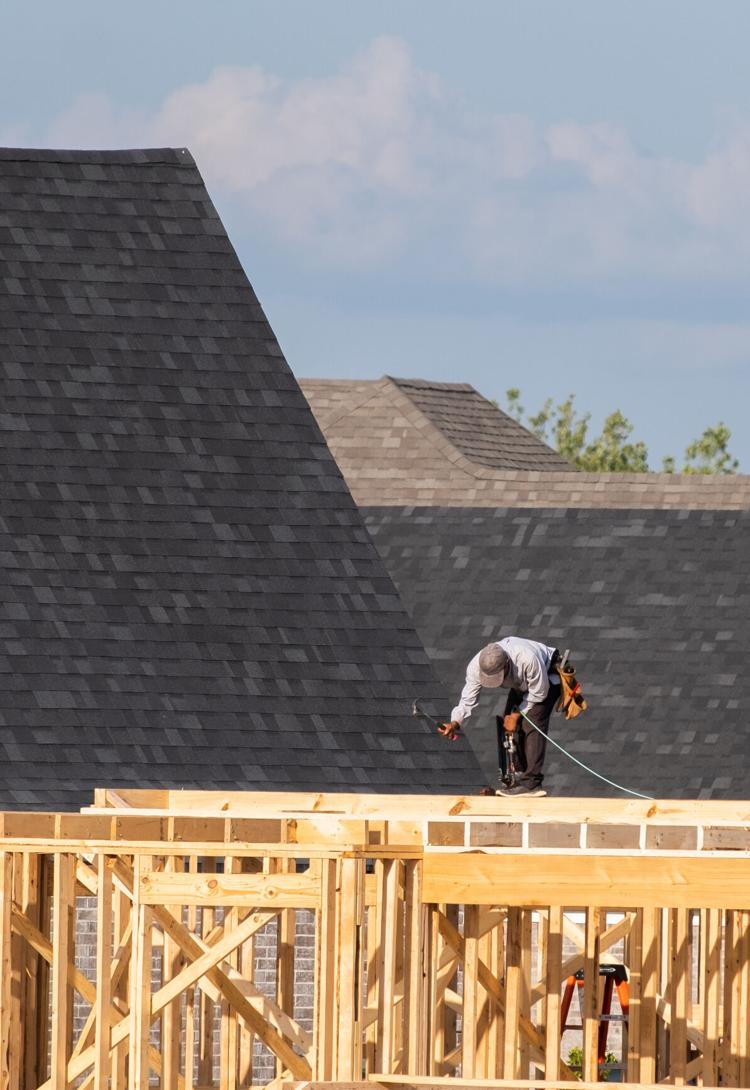 The county has had extremely low inventory for several years, Kitchens said. The county would have 1,300-1,400 homes for sale if the market were balanced between the supply from sellers and demand from buyers. Earlier this week, there were 266 homes on the market.
"If 700 houses dropped in (the market), then we could maybe see the effect, but it would almost immediately go into a seller's market because there are so many buyers," he said.
Even a string of foreclosures or a recession might not bring the market back into balance, he said. 
Kitchens and Hayden noted the high demand for houses with lower prices for people with lower incomes in the county. They said people with hedge funds have come in and bought most of the houses with lower prices to use as rental properties, which has further skewed the market to have far more demand than supply.
"If hedge funds didn't buy up this much of your inventory, you aren't having this problem," Kitchens said, adding that the record-breaking market was not good for everyone, especially those with lower incomes looking to own a home. "We're in a situation where a portion of the market needs to be served but there's no way they can be."
Many people have submitted 10 or more offers for several properties and, being outbid every time, give up on looking for a house in the county.
Hayden said that people buying for hedge funds "are the problem in the United States," noting that not being able to help younger people or those with lower incomes makes her sad as an agent.
For those who are able to sell homes now, though, it can be life-changing. Some people are making $80,000 or $100,000 in profit — after fees — on home sales, even homes that are in the $200,000-$300,000 range.
Though the high prices and low levels of inventory are evident in the market, how long this market will continue is less clear. Kitchens, Hayden and Cable all said that businesses moving to the area such as Amazon and Google would continue to fuel the demand for houses.
As for how long the hot streak will last, though, the three were unsure.
"Oh, it's busy. It's so busy," Hayden said. "I'm wondering when it's going to stop."