Longtime Southaven gift shop Ultimate Gifts opened its new storefront Friday morning in the new Silo Square development. 
Before moving to Silo Square this week, Ultimate Gifts was located in a strip mall on Goodman Road for over 11 years. The upgraded space gave the shop about 400 extra square feet. 
"(The move) actually happened by accident," Store owner Lauren Norton said. "Our lease was up and we were wanting to remodel, but it was so hard to try to remodel with all of the stuff still in there. It was almost easier to just pack it all up and move it somewhere new."
Norton said she learned a lot about her store and how it could be approved as she tried to stay afloat during the pandemic. She said she was able to apply changes like adding more than one phone line to the new store.
"The community has been great during all of this," she said. "We felt so much love because people are shopping small. If we didn't have social media, I don't know if we would've made it."
Ultimate Gifts utilized their Instagram and Facebook accounts to sell products and coordinate home deliveries while the brick and mortar had to remain closed. 
Store owner Lauren Norton purchased the store from the founders in 2015 after being an employee for seven years on-and-off throughout high school and college. She said the owners worked off-site, and she ran the store as a manager for two years before she was able to purchase. 
The gift shop sells home decor and art, jewelry, party supplies and clothing. Some of the merchandise includes cult favorites like Capri Blue Volcano Candles, Charlie Southern T-shirts and Scout tote bags. Norton said that most of the items in her shop are Mississippi-made, and she even designs some merchandise herself. Ultimate Gifts also sells designer accessories, like Louis Vuitton bags.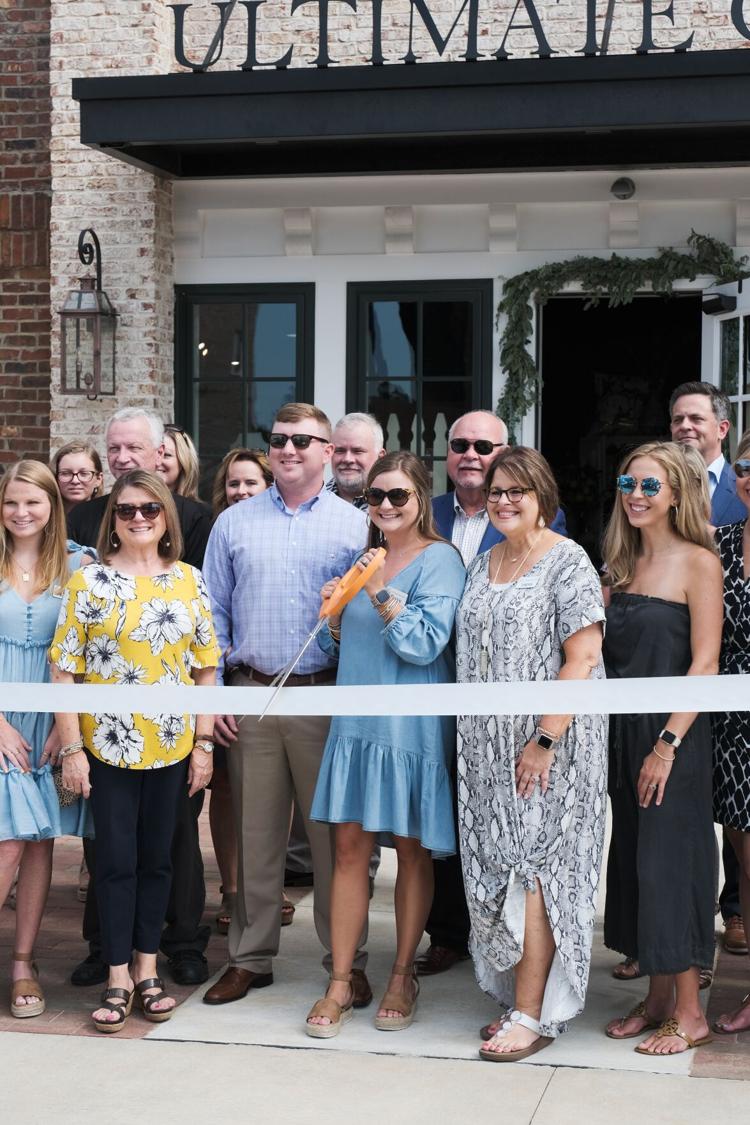 Silo Square is a new residential and commercial development located on Getwell Road. The $200 million development, spearheaded by local businessman Brian Hill, brings what feels like a  historic downtown square to Southaven, complete with a combination of white-washed and exposed brick facades. 
Norton first heard of the new Silo Square development when she was approached by a member of the media who wanted her opinion about it. After talking it over with her husband and crunching some numbers, she decided to make the move. 
"I really hated that Southaven didn't have a town square," Norton said. "As soon as I saw the layout, I knew I had to do it." 
The development broke ground in 2018, and have since completed some storefronts and restaurants in the town square. The design of the town square resembles a historic southern small town, like that of the Square in Oxford. Along with Ultimate Gifts, Magnolia House and Salon Haven have filled some of the commercial space. In the center of what one day will be a bustling family neighborhood or shopping area, a large white silo already stands tall in the development.  
The development also includes some residential subdivisions with 74 houses that are currently under construction, along with 24 lofts above the storefronts that will be available to rent. All four phases of the project are projected to be completed by 2022, according to master plans on the Silo Square website.