The owner of New Cut in Olive Branch transitioned to a smaller studio-style salon in Hernando to reduce the risk of COVID-19 spread in her workplace. 
Whitney Jackson, who recently opened Hair Today in Hernando, brought the first salon of its kind to the city. Jackson is the only employee and stylist, and she only has two styling chairs. 
In contrast to traditional salons with chairs and people filling the room along with mirrors lining the walls, Jackson's new salon provides a much more personal — and, she says, safe — experience. 
"I felt like I could give a unique experience here," Jackson said. "It's very private, very homey."
The small space is only about 500 square feet and has a capacity limit of six people. While this setup makes appointments more intimate, Jackson said that it is also much safer. 
"Several clients are still scared to come back," Jackson said. "You don't know what you're coming in contact with."
Jackson said that her clients' fears mixed with the looming threat of potentially spreading the virus made her decide to transition to a smaller space.
"I was burnt out on being responsible, you know, that's their livelihood," she said. "A pandemic is a pandemic." Jackson said that she felt responsible for her clients' safety during uncertain times.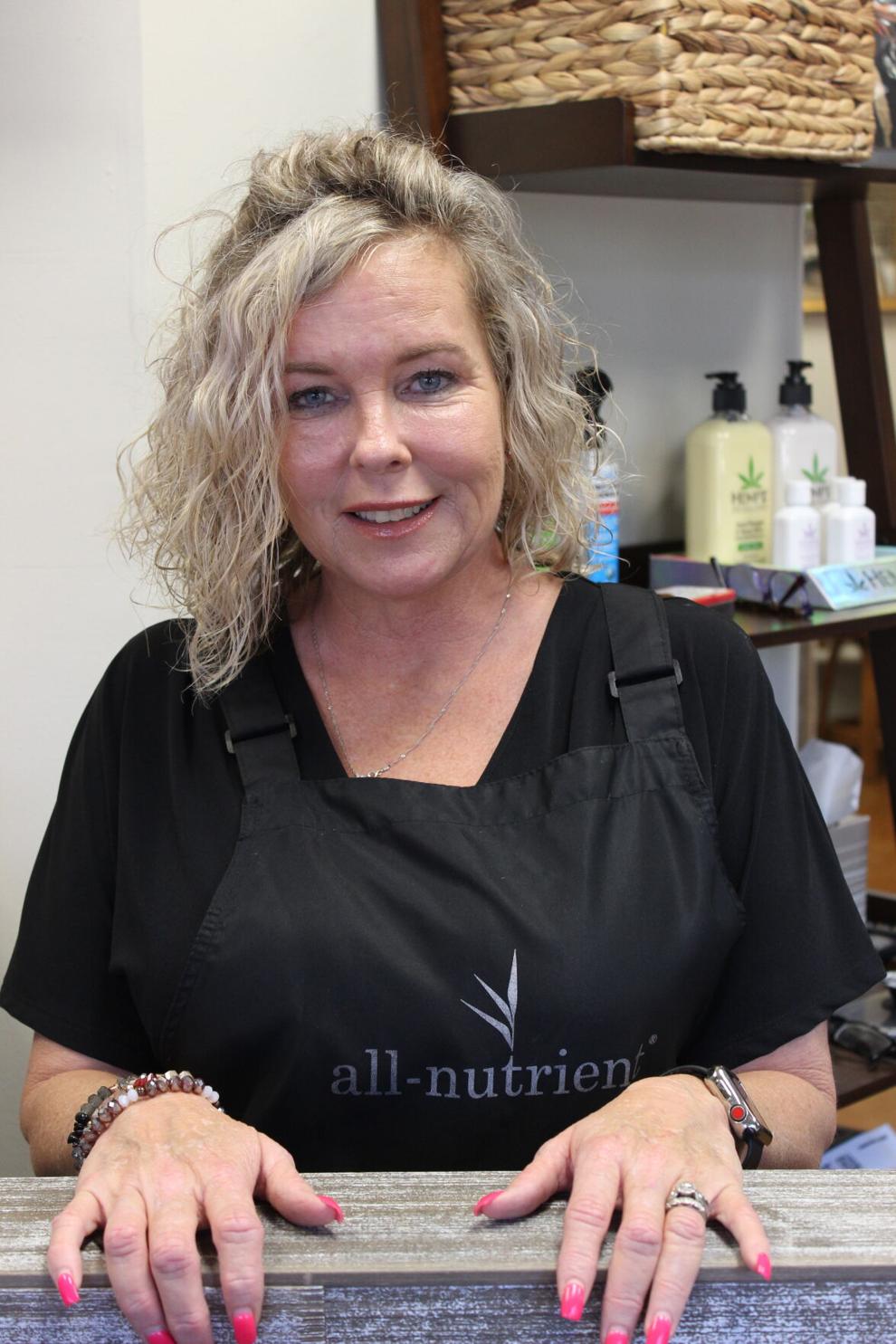 Jackson, who owned New Cut for 25 years, was raised on hair styling. Both of her parents, who raised Jackson in northwest Mississippi, worked as hairdressers in the Memphis area. Her dad owned a shop in the 60s. 
In the back of her shop, Jackson dedicated a wall to pictures of her parents and family members throughout their different careers in hairdressing. In the middle of the wall, she hung a photo of the women who worked at her old salon, the majority of whom had worked there for over 10 years. 
After Gov. Reeves ordered the closure of nonessential businesses in Mississippi, all of the stylists employed by Jackson collected unemployment benefits. Once salons were allowed to re-open in May, Jackson said her stylists were not putting in full-time hours in order to keep collecting unemployment.
"Everyone had worked over 10 years and they just weren't motivated enough to work enough so they could keep collecting that $600," Jackson said. 
Until August, Mississippians who qualified for unemployment benefits received a $600 federal unemployment bonus. One of Jackson's stylists, who worked for her for many years, bought the shop from her in July. Jackson said that after she decided to sell New Cut, everything quickly fell into place as if it were "meant to be." Only three weeks after selling her old shop, she was holding the keys to Hair Today in Hernando. 
Jackson said that when she sold her salon, she had the option of retiring, starting from scratch with a new salon or going to work at a salon owned by someone else. 
"Things just happen," she said. "But I want to keep working for myself."