When you walk into Malcom Reed's office, you're greeted by cowhide rugs, a bar cart stocked with about a dozen bottles of whiskey, a shiny gold Youtube Play button hanging on the wall and his dog Minnie who's jumping at your feet.
Malcom is the owner and visionary behind How to BBQ Right, his passion project-turned-side hustle-turned-full-time career. Malcom is known locally for his new storefront in Hernando, Malcom's Shop, which he describes as "a store for the cooking man." But he's also recognized worldwide — in airports, restaurants and barbecue competitions alike — for his successful Youtube channel, which has garnered over 1 million subscribers.
Malcom and his wife Rachelle started reaching their online audience in 2010 with a newsletter that she helped develop with her internet marketing background. Malcom competed in barbecue competitions with his team, The Killer Hogs, and wanted to document the team's success. After the How to BBQ Right newsletter amassed 100,000 readers, they made the move to Youtube.
"There are a ton of people who barbecue, but they want to get better," Malcom said. "I'm just sharing that anyone can cook some really good barbecue."
The Killer Hogs traveled all across the country competing in barbecue competitions and winning almost every one. Part of the world's tallest trophy, which he won at a competition, stands in the corner of his shop.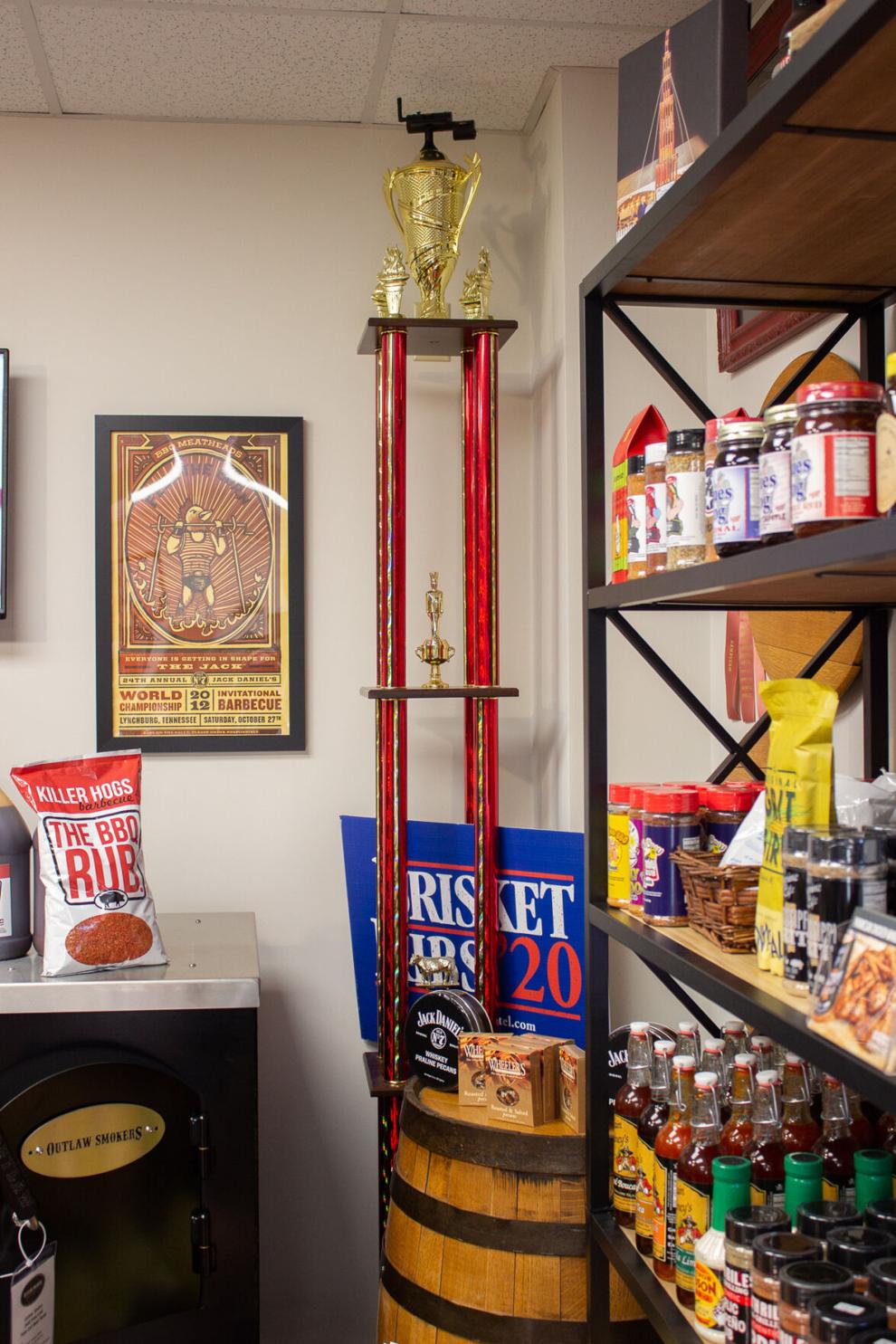 In his 10 years on the video platform, he's averaged over 3 million views each month and racked up a million subscribers. This feat has earned him the gold play button, a plaque that Youtube awards to creators who reach that subscriber count.
His Youtube videos give viewers a how-to on preparing almost any meat imaginable — in any way imaginable, as well. He covers the classics, like smoked Thanksgiving turkey or chili dogs for a game day. He's also used his grill to make unusual recipes, like apple pie ribs, Vortex grilled voodoo wings and grilled seafood pizza.
Malcom got his start making barbecue on his competition team, but he found his love for cooking long before that. He recalled some of his fondest memories with his family in the kitchen.
"My family was really centered in cooking," Malcom said. "I just remember hanging out in the kitchen with my mom and grandma."
Since the inception of How to BBQ Right, Malcom has reached barbecue lovers across the world on his Youtube channel, his TikTok, Instagram and Facebook pages, his podcast with Rachelle, and through his products he's developed, including rubs, sauces and other ingredients. These products can even be found on the shelves of every Walmart.
Malcom and Rachelle, who works as his full-time camerawoman and behind-the-scenes coordinator, started How to BBQ Right out of their home in DeSoto County. But after realizing how much they needed to expand the business, both in terms of space and employees, they eventually found themselves in their current building in Hernando.
The building is the one-stop shop for everything How to BBQ Right — including a warehouse for shipping products, a space to teach his popular barbecue classes, offices for Malcom and Rachelle and the rest of their team, their Malcom's Shop storefront, a podcast studio and roaming grounds for Minnie.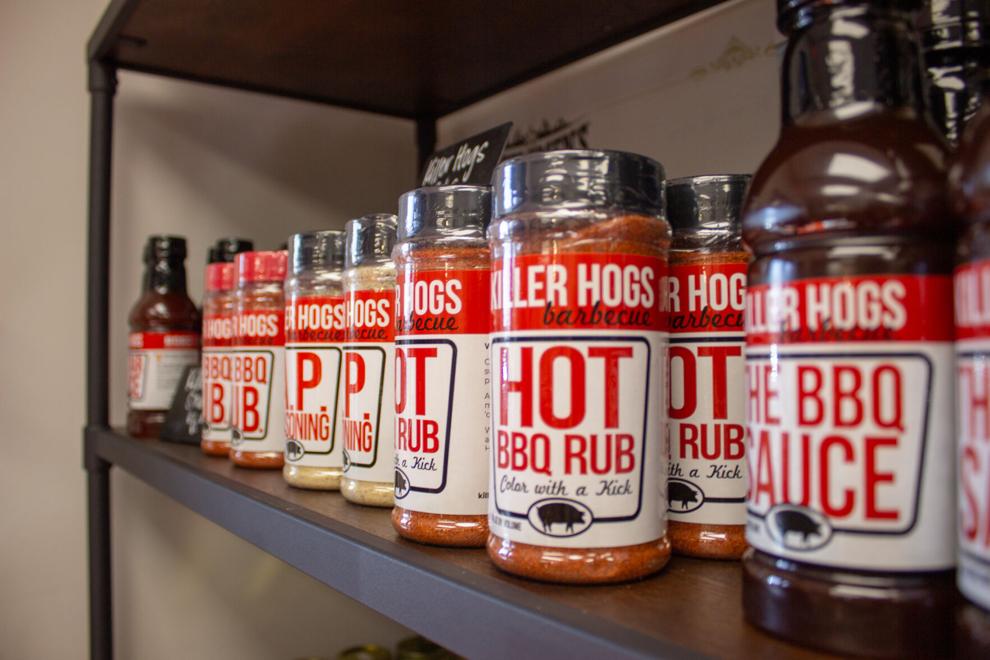 Another way Malcom and Rachelle reach their audience is through the podcast, which is available on all audio streaming platforms and Youtube. On this podcast, they discuss the behind-the-scenes operation of their business, what their day to day looks like and more casual conversation between the two.
The podcast studio is decked out from top to bottom with vintage BBQ and bar signs that Rachelle said her mother finds at estate sales and markets.
Between the various social media and online presences, the store, the podcast and keeping track of Minnie, Malcom and Rachelle have made How to BBQ Right their full-time jobs. He said that making a living off of teaching people how to barbecue is his dream job, and sometimes he still has to pinch himself to make sure it's not a dream.
"It still doesn't seem real," Malcom said. "I started out doing it because it was fun. I didn't know any of this was possible. I feel like I haven't had a real job in 10 years."
In the future, Malcom hopes to continue to grow How to BBQ Right's online presence and reach a larger audience. For now, he said he's focused on planning online content, which his team discusses about a year out.
"Maybe a restaurant one day?" he chuckled.